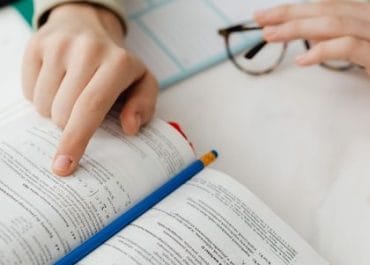 Problems in Education System of Pakistan include the lack of an adequate budget. As well as Policy enforcement, dirty and poor examination system, poor physical conditions, lack of knowledge of the qualified teachers, shortage Education policy implementation, non-directed education, low enrollment, dropouts, political Interventions, outdated curricula, corruption, dirty and poor management and oversight, lack of research and uniformity etc.
Even then learning is the road to nation building. Furthermore it inspires a sense of duty in individuals. Also educated folks are accountable and responsible as well as why to practice their nationwide, sociocultural, and personal rights. One amongst education's objectives is to motivate individuals by increasing their public understanding of their domestic and worldwide status as global citizens.
However, there are Problems in Education System, but this success promotes trust in society as well as a tradition of teamwork. Although individuals flourish and perform their different responsibilities in national advancement as a result of education, which encourages economic growth. Pakistan is an evolving country. It is having weak economy. The country is troubled by inadequacy of political stability.
Moreover, the country is entangled in serious political unrest, escalating terror attacks, never-ending sectarian violence, civil upheaval, and economic deterioration. Several of these problems are caused, explicitly or implicitly, by a weak, deeply divided, and disorganized school process. Problems in Education System of Pakistan includes poorness, lack of self-confidence, sectarian violence, and terrorist acts. These problems are caused by the complete absence of acceptance, a lack of public understanding, and low literacy rates, which is impacted by an inefficient educational system. Education has been ignored in Pakistan, leading to low development in all locations of life. The schooling structure has received the lowest finances as of Pakistan's inception, eroding the basis of reliability in the schooling structure. As a result, the educational process has continued to fail to start raising the country financially, diplomatically, and morally.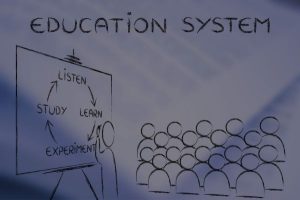 There are 5 basic Problems in Education System of Pakistan, which are discussed in detail below:
Every country on the globe needs a decent school system. Every country raises its children through engagement in social, diplomatic, financial, and intellectual schooling. Pakistan's schooling system was unable to establish and assist its citizens on a sound cultural and ideological basis due to a lack of position and power. The system lacks unity and is more vulnerable to overall education that does not generate skilled workers. As a consequence, unemployment is on the rise. The wider public could develop an understanding of poverty as a result of these events. As a direct consequence, there is societal unrest. Moreover, educational advantages in research and technology are scarce. This does not improve pupils' perceptual, rational argument, and productive abilities.
This is the biggest Problems in Education System of Pakistan. The syllabus is the mechanism through which academic requirements are achieved. The course content in Pakistan does not fulfil the necessities of the modern globe. It is a classic and conventional syllabus that demands learners to memorize definite facts and statistics while ignoring the simple truth that learning is really about the comprehensive growth of a person. It also highlights the learner's motivation, which should not be neglected in the educating process. To accomplish academic goals, the psychic, philosophical, and societal fundamentals of education should be established. The contemporary education syllabus in Pakistan does not reflect modern academic and study benchmarks.
Training is required for superior efficiency. Teaching is a demanding career. There are few possibilities for instructor coaching in Pakistan. Even after the fact that the state has a wide range of schools. Because of insufficient funding and educated human assets, such as lecturers and managers, these academic institutions seem to be either inadequately or mismanaged. In the government's obtainable training centers, there are no appropriate training guidelines. The most of of training centers have shuttered caused by a lack of finances. Teacher preparation organisations' classes are discarded and very classical, which does not enhance educators' abilities, inspiration, or performance.
An examination is used to evaluate a student's performance. To analyze student achievement thoroughly, both qualitative and quantitative methods must be used. The processes used for the evaluation method must be accurate and reliable, according to the criteria. The main objective of the analysis is to properly assess the achievement of learners. Pakistan's examination structure is not just out of date, but also incapable of assessing learners' achievement thoroughly. The examination process in Pakistan just includes testing pupils' memory. It does not evaluate them in every facet of one's learning.
First of all, adequate funding for education should be included in the country's GDP. It will offer the structure with assets to revive it. Next, strong state institutions for effective teacher development and improving at all stages, from main to tertiary, should exist. To that side, investments and competent human assets should be offered to the present structure of teachers' education institutions in order to operate regular intervals training courses. Moreover, the accountability system should be enhanced, and all instructional experts must be educated to acknowledge their personal and group obligations. This promotes a feeling of control over the scheme and its features. Also, the syllabus must be assessed on a yearly basis. A huge questionnaire could be performed in this respect to ask for input viewpoints from educators, families, and local residents about one's requirements and findings. In view of all this, and also professional suggestions from educationists, syllabus goals must be reframed. Policies must be enacted quickly and efficiently.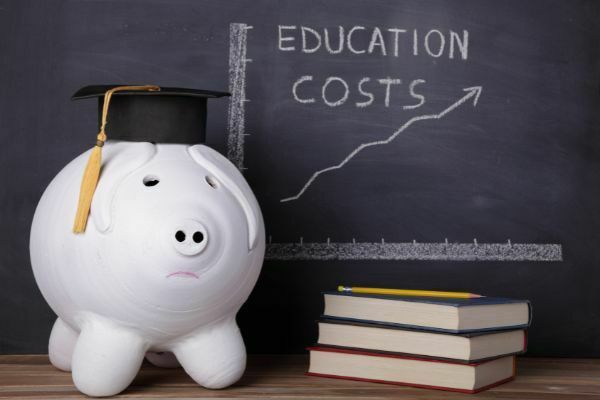 The administration must have a powerful democratic will to put laws in place quickly. Poor policy deployment has left gaps and a lack of confidence in federal agencies. Furthermore, the grading system must be free of unjustified methods, corrupt practices, and unauthorized gratifications. The scheme of supervision could be enhanced both probably physically and strategically for this reason.
The administration should raise the wages of educators and other experts so that their motivations are not easily persuaded by the desire to gain favors and assistance. Finally, inside of academic institutions, a data analysis culture must be encouraged. To that end, the progress of research-based initiatives in education and learning must be speeded up in academic organizations throughout the country, particularly at the greater tiers. The administration must increase the amount of money allocated to the Department Of Higher education for this intent. All in all, this will help to improve Pakistan's education system.