Our Family Law attorney usually try to resolve the conflict out of court through our experienced family lawyer. Because some people are afraid of litigation. We recognize the fragility of the family and try to prioritize. In addition, we know his approach to resolving disputes between families.
Thank you for reading this post, don't forget to subscribe!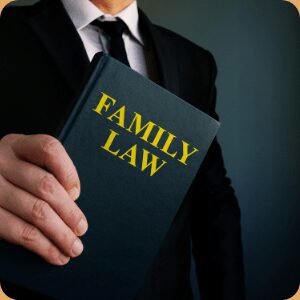 Family Law Attorney who has been involved in family dispute solutions for a long time. As in Pakistan, a fundamental change took place when the Family Courts Act 1964 was passed and family cases were transferred to the Family Courts instead of the regular civil courts. Since then, family courts have applied family law to provide "better remedies" for women and children.
Pakistanis living abroad are sometimes in a very disadvantageous position when it comes to their family disputes. The effectiveness of our judiciary in protecting the rights of Pakistanis living abroad is of paramount importance not only for those abroad, but the effective handling of their lawsuits and disputes is also an integral part of protecting their interests.
Attorney for your family issues near you? If so Ahmed Ali Dewan & Co. has extensive experience as a Family Law Attorney in providing advice and acting in all areas of family law. In the same way with a particular focus on solving complex financial problems and protecting the well-being of divorced or divorced children. Although our divorce attorneys have a reputation for being excellent plaintiffs. In addition, the Company encourages dialogue between partners. In the same way, Family Law Attorney shows you a more friendly approach to solving family problems.
Ahmed Ali Dewan & Co. is a dedicated, experienced, responsive, and cost-effective team of Family Law Attorneys. In the same way, it understands the feelings of its clients and is unwaveringly committed to protecting their rights and interests. Moreover, it's no wonder it managed to build a place for itself in the national & international legal services scene in Family matters and it is one of the leading legal portfolios in Pakistan.
Furthermore, the Company's team meets the challenges and meets the most demanding expectations of the last 20 years. It has also demonstrated highly profitable results due to its outstanding portfolio of national and international clients and partners.
Family law, also called marriage law or local relations law, is the branch of law that deals with family matters and domestic relationships such as adoption, divorce, child custody, and assistance. Ahmed Ali Dewan & Co. is a dedicated, experienced, responsive, and cost-effective team of Family Law attorneys.
Family Cases file before the family judge under Muslim Family Law Ordinance (1961). Moreover, Pakistan is a diverse country with over a dozen laws governing marriage and divorce. But the Muslim Family Law Ordinance (1961) sets out the grounds and procedures for divorce of Muslims in Pakistan.
Family laws in Pakistan deal with family disputes and litigation such as Divorce or Separation, Adoption, Guardianship, Polygamy, Child Custody and Maintenance of Wife and Maintenance of Child, Recovery of Dower, and Dowry Articles, Inheritance Law i.e. Succession Cases, Letter of Administration, Gift, etc.
Under The Muslim Family Laws Ordinance 1961 following types or remedies are available in Pakistan:
For dissolution of marriage or divorce through Khulla, an action for dissolution of marriage is filed with the Family Law Judge;
Claim for maintenance of wife in family court;
Child custody and guardianship suits file in Family Court;
For Child Adoption Procedure is also available;
Marriage in Court takes place before the Court of Peace;
For returning Dowry Articles & Dowry Amount from the husband a Suite file before the Family Court;
All the above suite file by the expert Family Law Attorney, who helps to proceed with the matter before the court of law.
The biggest problem is family discord which can lead to family breakdown. Our Family Law Attorney prevents the reasons that lead to divorce or separation.
There are different ways to resolve family disputes, even the most difficult ones include divorce and child issues. Most people want to find a solution without resorting to legal remedies. Alternative dispute resolution is highly recommended to resolve such disputes and avoid costly litigation.
Suite # 9, 1st Floor, Fareed Chamber, Abdullah Haroon Road Saddar, Karachi, 74400, Pakistan