There is no direct law for Child Adoption in Pakistan. However, if you seek to adopt a child you will required to hire a lawyer who applies for adoption through a legal process.  Furthermore, the Company has experience in rendering legal services for Child Adoption in Pakistan. The expert team of best lawyers based in all of Pakistan has rendered legal services in this regard to several local and foreign clients.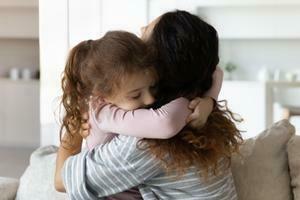 If you want to adopt a child. Must be legally independent. After adopting an abandoned child, the District Child Welfare Office publishes an alert in national newspapers with the child's picture and details and asks the local police to find the parents.
Even then, Child Adoption in Pakistan is not a party to the 1993 Hague Convention for the Protection of Children and Cooperation in International Adoption, and adoption in Pakistan is a long, difficult, and legally complex process. It is clear that the Parents and Guardians Act of 1890 protects the rights and interests of Pakistani minors.
In addition, Pakistani law and Islamic Sharia law, are based on Pakistani family law. It does not allow the adoption of Pakistani children in Pakistan. In addition, adoption is not an acceptable way to establish kinship in Islamic law. According to Pakistani law, future non-Muslim foster parents cannot be appointed as guardians of Muslim children, and non-Christians cannot be appointed as guardians of Christian children.
Children abandoned in an Islamic orphanage are considered Muslim unless there is evidence of opposition. In general, adoption is a problem for the Pakistani community, and Child Adoption in Pakistan does not have a clear law governing it. Furthermore, people often choose informal adoption outside the family court according to their beliefs. However, such informal adoptions do not meet the Western requirements of granting immigrant visas to adopted children. Therefore, future adoptive parents must comply with Pakistan's 1890 Colonial Guardian and Guardian Act, their own immigration law, and applicable provisions.
When the courts abolish parental rights, children are kept in foster care and are committed to protecting the country. The department aims to find a permanent home, preferably by adopting, and patronising the country for the children. The country's social service organization, like the Edhi Foundation caring for care, is responsible for supporting the needs of children, finding and adopting an adoptive family, and supporting adoptive family.
It is surprising because there is no law governing Child Adoption in Pakistan and its legal consequences. Furthermore adopted children may enjoy the same rights as an individual's biological child, however, adopted children do not legally inherit from their guardian / adoptive parent unless a certain share of property is transferred to the adopted child. This law formalizes the relationship between guardian and ward.
Suite # 9, 1st Floor, Fareed Chamber, Abdullah Haroon Road Saddar, Karachi, 74400, Pakistan