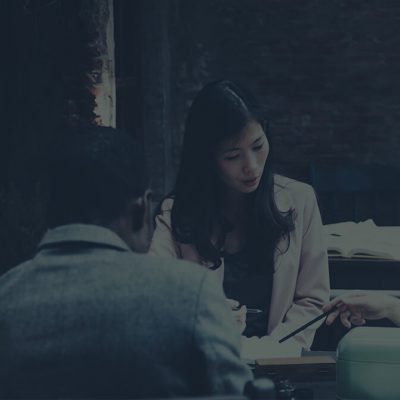 Thank you for reading this post, don't forget to subscribe!
Do Cybercrime is going to stop?
The threat of cybercrime has spread with its tentacles all over the world, and Kashmir is also becoming its victim. Reports of spammers tricking people into their hard-earned money and phishing attacks come to the fore every day. In 2020 alone, the Kashmiri cyber police received over 300 complaints of social media misuse and over 400 cases of financial fraud. Powerful new cyberattacks are reportedly popping up regularly on the Internet in Kashmir.
Cybercrimes include phishing, data theft, identity theft, online lottery, job scams, cyber hacking, child pornography, cyber intrusive, online job/game scams, video, and photo morphing, etc. In their latest advisory on Wednesday, cyber crime police in Kashmir said they did everything they could to educate netizens about online violators and blackmailers in the valley. Cyber police said accepting random friend requests, Facebook video calls, or WhatsApp video calls from strangers could get in trouble.
Blackmailers have developed working methods to make friends with people on the Internet and then retrieve their photos and videos via video call and morph them into pornographic photos and videos in order to blackmail the victim. This is one of the latest additions to the cybercrime stream taking place in Kashmir. The cyber police have also issued detailed rules on what to do and what not to keep gullible people from falling victim to sexting. He asked people not to panic or accept requests for friendship from strangers.
The police also urged people to avoid video chats with strangers, never pay money to strangers, immediately report it to family, friends, and relatives, and report it to the local police or cyber police. The police also asked people to keep all evidence, such as screenshots, to help the police. The police also promised the victim confidentiality after he or she reported it. Because people spend a lot of time on social media, they knowingly share a lot of personal information over time, which helps online scammers trick a person into a trap.
The recent case of a former NDTV journalist being tricked into believing she found a job at Harvard University is one of the strangest examples of how these online scammers can fool even the brightest minds who are always eager to gather and abuse a person's information. One must be very careful and attentive when using the Internet, and make sure that any unsolicited requests are carefully analyzed and, at best, not considered at all.
The Cybercrime Branch of the Federal Investigation Agency (FIA) witnessed an unprecedented rise in online crime during 2020 as it received five times more complaints than the previous year. 2020 has been a challenging year for the FIA's cybercrime division due to an unprecedented rise in cybercrime reports, agency officials said. An approximately 50 percent increase was recorded in complaints about online financial crime, stalking, female harassment, and child pornography in 2020 over the previous year. The data shows that the total volume of cybercrime reports has grown nearly fivefold from the previous year. The total number of complaints filed with the Cybercrime Division in 2020 was 94,227, mostly related to financial fraud, stalking, stalking, and unauthorized access.
However, during 2020, the wing processed 0.1 million complaints from previously filed complaints. To cope with the increased workload, the wing has established a complaint handling department at each cybercrime reporting center. In addition, specialized investigative units have been established to combat financial crime, stalking, libel, female harassment, child pornography, and high-profile cases. These units successfully processed 9,073 requests and filed 374 cases during 2020. The number of requests is almost 50 percent higher than in 2019, and the number of reported cases is 100 percent higher than in the previous year.
The wing formalizes a special effort against child exploitation. They registered 24 alders (the first news report), while 26 arrests were made and three gangs involved in child pornography and exploitation were vandalized in the past year. This wing has strengthened international cooperation with Interpol, the national crime bureau, Facebook, and WhatsApp, and information sharing has increased significantly, with 214 requests and 191 responses received during 2020.
The wing intensified its field operations, arresting 621 defendants, 22 gangs, and 20,000 electronic devices seized from them. The 22 defendants involved in the BISP (Benazir Income Support Program) fraud have been arrested during the past year and since then, after 16 cases and 95 investigations have been registered, 4 million rupees have been recovered.
To improve its capabilities and expand its capabilities, the wing conducted internal and external training. In addition, about 400 new employees were added during 2020 and four new cybercrime centers were opened.