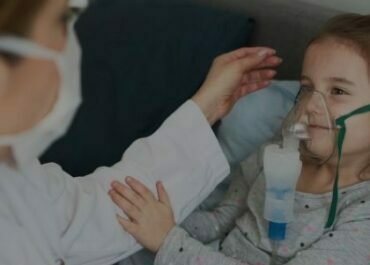 The breakout of COVID-19 began as a series of uncommon pneumonia episodes in Wuhan, China, with the first patients reported to the World Health Organization's China headquarters on December 31, 2019. The cause had been discovered as a novel coronavirus, tentatively called "2019-nCoV," and up to 41 patients had been tentatively conCompanyed by January 12, 2020. COVID-19 was named a pandemic by the World Health Organization (WHO) on March 11, 2020.
Thank you for reading this post, don't forget to subscribe!
If there is one trait that distinguishes Pakistanis as a whole, it is their kindness and desire to help others. Even as the coronavirus spreads throughout the country, many people are working hard not only to safeguard their families, but also to find ways to assist their fellow residents.
Corona Recovered Warriors Easily, a Facebook group, is one such initiative. The organization, founded by LUMS graduate Zoraiz Riaz (BSc (Honours) Political Science, 2017), unites people who have recovered from COVID-19 and are prepared to donate their plasma with patients who really want to treat the disease.
Provides Hope and Connection to Families Affected by the Coronavirus
To link people who needed plasma, who needed ventilators, who needed oxygen cylinders, who needed medicines for high risk patients, to link such people with the ones who had all this stuff or one of them.
Playing a key role of bridge among active Covid-19 patients and recovered patients.
COVID-19 antibodies have been identified in the blood plasma of patients who have recovered. When you are sick, these antibodies can help ease symptoms and fight the virus, which is why plasma donation may be able to aid people who have been infected.
Zoraiz and his team were able to see the impact of this program as soon as it was established. Every day, they receive thousands of letters and phone calls from delighted family and friends who have watched their loved ones heal after connecting with a matched donor through the network. Zoraiz tells a story about a virus-infected pregnant woman in Gujranwala. Not just to did he receive calls from people as far away as Saudi Arabia offering to donate plasma, but he continues to receive messages and calls from future donations weeks after that the woman has survived. Within its first week, the Corona Recovered Warriors Easily group had 100,000 members and had connected 500+ patients with matched plasma donors.
Together with his siblings, Mehrunisa Riaz, a LUMS graduate, and Salman Riaz, he collects information via donor and recipient questionnaires published on the portal and at http://www.plasmaportal.org/ . This creates a large and dependable record of plasma donors, which is subsequently managed to fulfil requests for plasma from members of the group for family members or dear ones suffering from COVID-19. A large team of volunteers dispersed across the country moderates the large number of postings on the group and acts as champions for the group in various cities, gathering information from possible plasma donors.
It is evident that there is a high need for the type of work that the Corona Recovered Warriors group is undertaking, therefore Zoraiz has tried to appeal to the authorities for a collaborative process that will broaden the group's scope and impact. He is also collaborating with a tech start-up to create a more efficient and structured platform for plasma distribution for people all around the world.
Despite the fact that the group's primary purpose was to link donors and recipients, the 327,000 member-strong Group on facebook has also evolved into a forum that provides support and encouragement in times of sorrow and fear for persons and families afflicted by the disease. The group's fame has resulted in donations filling out the Corona Recovered Warriors Easily forms globally, as well as advocates like as Bushra Ansari, Amina Sheikh, and Fawad Khan. The administrators have data for donors from the UAE, Doha, the United States, India, and the United Kingdom that they have set aside for any queries that may come from all these regions.
"It was the LUMS community that helped make this group popular," Zoraiz says of his friends and peers at LUMS who came to his aid right away, spreading awareness during the club's initial periods. That's something I've always admired about LUMS: if they see someone from the university doing something good for the public, they get together to offer assistance." "The education background at LUMS is incredibly diversified," Zoraiz says of his time as a LUMS student, which provided him with the expertise he needed to manage a team like Corona Recovered Warriors Easily. I took a wide range of classes, and now those classes, as well as my previous work experience with societies, are all shaping my current work. In each city, I appointed ambassadors. When I worked with the societies at LUMS, I learned this. I also learned how to easily adapt to sudden and dramatic changes in university."
The desire for the same kind of work that the Corona Recovered Warriors organization is undertaking is apparent, which is why Zoraiz appealed to the administration for a cooperative process that might increase the group's scope and impact. He's also collaborating with a tech start-up to develop a more efficient and systematic framework for plasma distribution that can be used by communities around the globe.
During times of disaster, everyday warriors are often found taking it upon themselves to bring aid to those who are struggling and are in need of assistance. The pandemic is hurting many individuals across the country, and it is during this time of dread and uncertainty that Zoraiz, his group of supporters, and the sponsors themselves stand out as heroes, offering a flicker of hope.
At a time when Pakistanis have unprecedented access to the internet and Wifi in their homes and public spaces, the Facebook group Corona Recovered Warriors Easily has emerged as a beacon of hope for families whose loved ones are on ventilators and require plasma from recovered patients, leading from the front and putting aside negativity.