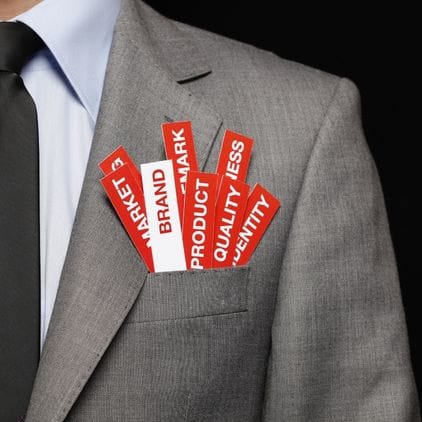 The ultimate goal of any business is to grow its business and increase its revenue, so any strategy implemented to attract new customers to your products and encourage repeat purchases makes sense. Therefore, it is very useful to look at weekly survey reports through social media to find out what the ratio of the product is and how it is fluctuating – this is unusually high brand awareness. Ultimately, achieving successful brand awareness means that your brand is well-known and easily recognized. Brand awareness is important to differentiate your product from other similar products and competitors.
Thank you for reading this post, don't forget to subscribe!
Key elements of a brand awareness strategy are as follows:
First, understand the location, segment, and mindset of your target customer;
It is very important to create a company name, logo, and slogan and register them with the relevant authorities;
Improved business layout, services, and presentation;
Maintain your advertising budget;
Communicate with customers and get views after the sale of the product;
Just like an arrow is useless until it hits the target, targeting the right audience is critical to your success, otherwise all business efforts are in vain, so it's important to understand that you need a plan with specific actions. It is necessary to increase awareness of your brand among your customers Throughout the branding process, it is very important to consider how what you are doing will increase brand awareness. There are various activities that make your brand a brand.
If you think about what is the need for brand awareness, my business is doing very well, I have a lot of customers, and I have customers who only come to me for a long time, then what do I need to get awareness? turn around So the answer is: there are far more valuable things to do in your business than investing time in building brand awareness. It can play an important role in purchasing decisions. The reality is that the more aware consumers are of your products and your brand, the more likely they are to buy from you and endorse your work. spreads and a large number of people identify with it.
The challenges of selling clean products include:
Are high-value clients aware of your existence?
Consumers may wonder why we pay more for pure oil than synthetic oil.
Isn't synthetic oil better?
Consumers may also wonder why pay more for your product instead of a less expensive alternative.
There is a need for the future and for the development of your business in your own interest to take action to increase your brand awareness.
As such, it's a good idea to develop a brand awareness strategy that you can update as your brand grows. For starters, for example, you can do some preliminary research to determine how familiar consumers are with your brand before making any changes. Then decide what you think and perhaps what others suggest you do to raise awareness and public acceptance. Then create a strategy for how you want to do it. For example, you can focus on your name, the colors people associate with your brand, or even how you advertise and market your products. Finally, decide how you would like to implement these changes and increase your brand awareness. Ultimately, you will be able to see changes in how consumers perceive your brand and your brand awareness. For example, perhaps your customer base will expand to include nearby cities or attract another core customer base.
Truly successful brand recognition often takes time to develop. First, the time required to deploy an effective awareness effort. Then there is the time required for the message to reach potential customers. A few customers respond early, but most customers take longer to hear about the product, decide to give it a try, and come back for more later. It takes the most time, as it requires extensive experience.
Positive brand awareness is promoted as a result of certain behaviors. Brand awareness is essentially the impression people have of your brand. Do they know your brand as reliable quality? Is it well-established and unique? Good deal? How did they form these perceptions? Perhaps from your logo? Or is it from the way products are presented and priced? These opportunities to make a good impression are influencing consumer perceptions of brands.
How do you establish positive brand awareness that increases the likelihood of people buying your product in the future? The first impression of your brand is always the most important. However, in addition, there are all future impressions that can be formed regarding the brand.
When deciding to increase brand awareness, you must consider and identify how consumers will perceive the value of your product and how consistency will be achieved.
1) The message a brand conveys to consumers must be consistent. For example, KFC offers fresh, high-quality food for purchase and promotes the benefits that products such as home-cooked meals can provide. The placement of fresh produce, the organization of complementary condiments and staples, and stands offering sample recipes for home-cooked meals are evidence of the company's efforts to present a consistent message to consumers. As a prominent player in providing KFC status. For example, the company does not try to convey quality in its store layout or merchandise, nor does it offer cheaper alternatives via email. , and in promotional activities.
2) The images you present should also be consistent to increase brand awareness. Consistency in the use of images is important to maximize awareness and positive impressions. For example, the Wegman logo can be found in storefronts, the products the company manufactures, the receipts consumers receive after purchases, the bags customers take out of the store, and many informational materials distributed.
3) Slogans and tag lines should also be consistent across media and content. Again, consistency is the key to delivering your brand awareness message in an organized and recognizable way. The McDonald's tagline, 'Good food made easy', is consistent across promotional materials, websites, and logos.
Consistency cannot be overemphasized. It presents customers with an image that they are likely to continue to associate with your product in the future. If it's consistent and repeated over time. Nowhere with your brand. Building brand awareness through a supportive, well-developed overall image is essential to creating a successful brand that maximizes profits.
It is important to continue working on the above issues and activities. Pay attention to customer reactions to products, packaging, displays, and messages. Find ways to improve the image you are trying to achieve. Ask your customers for suggestions.
Strive to maintain a consistent market presence. This means where customers can reliably expect to find you and what your normal business hours are. There are also brands that have been targeting a single area for years and have a centralized presence while needing to move to gain more sales space and help their customers find new locations. There are plans to do. If your business wholesales maple products to retailers, you need to maintain regular and reliable contact with your customers. Otherwise, you will have to rely on suppliers who make it easy for you to run your business.
Understanding the decision-making process helps us understand how it shapes the brand perception process. What makes them buy your product? Do they decide to buy your product? Do they take hours to consider a potential purchase? How much do product types, prices, and circumstances influence their purchasing decisions? Experts recognize the five stages of a buying decision.
In any buying decision is to understand your needs. This requirement varies in scope, complexity, and severity. For example, it can be anything from needing to buy a friend a birthday present, to eating something sweet, to drinking something refreshing. It's easy to see how the different containers will appeal to someone considering gifting syrups rather than purchasing them for personal use. can prompt decisions based on
Making a purchase decision is getting information. Just read the ingredient list and search the internet with an inquiry phone. Providing information about products and their prices is very important in making a sale. Why does 'pure' or 'local' matter? What taste experiences and potential uses do buyers await? Are the history and traditions of maple products important to consumer decision-making?
Potential customers evaluate brand and product alternatives. Obviously, this is the stage where your product is compared to your competitors. This may include other products you have to offer or other products they remember from the past. Evaluating features. If signage, slogans, and literature don't address the more obvious questions, be prepared to respond when asked. If you want to sell at the premium end of the price range, your product type, packaging, display, and product message should be priced accordingly.
determines the purchase price. Is the product worth the price? Does the value it carries make it a worthwhile purchase? This is the culmination of the previous steps and leads to the decision to buy or transfer the offer.
evaluates the purchase decision. This could be a day, a month, a year or more after the sale. Essentially, the customer either confirms or doubts the purchase decision. For example, seeing other people enjoying a product confirms their decision or makes them wish they had bought more. Testimonials from satisfied customers help shape these post-purchase expectations. Or, if tasteless or crystallized sugar is detected in the syrup, the person is more likely to doubt whether they made the right purchase decision. , you may regret that decision later if the value of your product increases.
By understanding both whether the stages of a purchase decision change over time and whether the stages really differ, we can better predict where they might influence someone's purchasing decision. For example, it may be helpful to give the person more information or talk about all the people who were really impressed with your product.
In today's world, it is undeniable that advertising is an important means of informing consumers about brands and products. Newspaper journalists around the world have covered this topic extensively. This topic is covered in detail in CMPBulletin 106. But the message sent at the point of purchase is just as important and should leave your target customer with a lasting impression of your business and its products.
Some References:
(1) "The Best Brand Awareness Strategies for 2021"
By: Amanda Milligan
"If you sell something that isn't universal, your content idea should extend further from your offerings"
(2) "What Is Brand Awareness? Definition, How It Works, and Strategies"
By: CAROL M. KOPP Updated October 02, 2022
"Brand awareness is a marketing term for the degree to which consumers recognize a product by its name"
(3) "Why Is Brand Awareness Important?:
By: D Media
"Brand Awareness is dependent on the consumer's ability to recollect and recognize a brand and associate it with a particular product or service". 
Suite # 9, 1st Floor, Fareed Chamber, Abdullah Haroon Road Saddar, Karachi, 74400, Pakistan